Movie
Will Smith's Emotional Relationship with His Oldest Son

Will Smith opens up about the evolving relationship with his oldest son Trey.  Smith posted a video from the Abu Dhabi Grand Prix in the United Arab Emirates which doubled as a montage of photos from Smith's relationship with his 26-year-old son. Smith looked relaxed in a robe as he recounted the history between the father and son, saying, "So I'm in Abu Dhabi at the F1. I brought my son Trey. We've been hanging and I usually take my kids separately on stuff so they have their individual daddy time."  As the photos began to roll across the screen, Smith continued by saying, "So we've been doing this, hanging at the F1, and he said, 'You know what dad? I just realized you're not just my dad.' He paused and said, 'I'm pretty sure you're my best friend.'"
Smith began to look less laid back as it was clear the comments had an emotional effect on him and tears began to well in his eyes. While he was recalling a sentimental moment between the two, Smith couldn't help but insert some of his signature humor when he said, "I was like, [exhale], yeah man, prolly," to which Trey replied "Prolly."  The importance of the video goes beyond the moment Smith shared with his son in Abu Dhabi. Smith had previously opened up in the past about the issues that came up during Trey's childhood, particularly after Smith divorced his mother Sheree Zampino.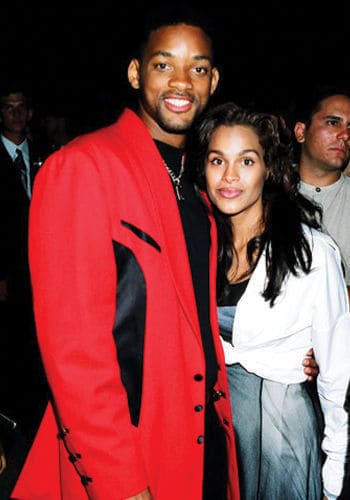 Smith made that clear in the caption when he wrote about the struggle that they dealt with for years following the divorce when Trey was dealing with feelings of betrayal and abandonment. Thankfully the relationship has improved as Smith called the restoration of his positive relationship with his son a "blessing."
Smith has also made a point of improving his relationship with his first wife Zampino and welcoming her into his mixed family. On November 16, Zampino's birthday, Smith posted a tribute on Instagram, writing, "Happy Bday, @shereezampino. #BestBabyMamaEver! 🙂 I Love You, Ree-Ree."
"Just the Two of Us" – Will Smith (feat. Trey Smith)
.